this is the content you crave hopefully
CHIP'S ON VACATION
Yeah, I am.
BUT PROMOTION NEVER STOPS
No, it doesn't!!
AFTERLIFT #4 is out this week! It's crazy cool and beautiful and you should check it out! Here's a preview!!!!

And here's where you buy it to READ!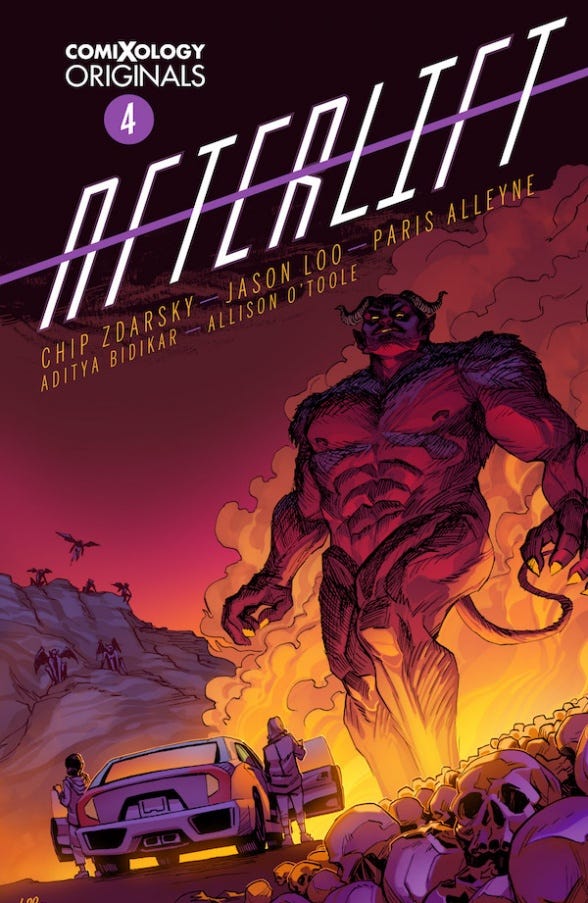 WHAT ELSE, PROMOTION BOY?

I'm signing in Wellington, New Zealand! That's just weird, but okay.
And that's it! Short and sweet! BECAUSE I'M ON VACATION.
Love,
Chip!