Okay DC, hear me out. It's THE JOKER, right? But he's got a very tiny mouth
WHAT'S NEW IN HUNK NEWS
Look, first of all, calm the fuck down. Yes, Marvel Comics put out a video last week of me sensually answering reader questions about Daredevil. But, sadly, they used an audio filter that made my voice nasally and weak, like the slurry sound of a toddler with a drinking problem who's also fighting a nasty cold. I told them to remove the filter, but they only ever respond to my emails when they need something.
I am aging like a fine wine, even though the label on the wine says "PREMIUM CHUGGO BLEND."
WHAT'S NEW WITH CHIP
Ah! Our PENULTIMATE ISSUE of INVADERS is out this week! It's CAST AWAY but with Captain America! And instead of Wilson the volley ball, he gets to talk to Namor the Sub-Mariner! Things go as expected.
Hm, maybe selling an issue with "things go as expected," is why INVADERS is ending at issue 12. For fuck's sake! Learn to sell yourself, Chip!
As always, there's a preview floating around out there, but I highly recommend you skip it and just read the issue as GOD INTENDED. Carlos, Butch and Alex outdid themselves on the art.
YEAH THEY'RE REALLY GOOD WHAT ELSE
Oh hey! I'll be at Tokyo Comic Con! One day only! November 22nd! Want to keep a low profile, so I'll be there under my pseudonym's pseudonym, "Chip Zadesky!" He's just like me, but he's 15% zadder!

WHAT'S NEW WITH NOT CHIP
My dear, dear friend Ed Brubaker and even dearer friend Sean Phillips and his dear son Jacob Phillips have the gorgeous KILL OR BE KILLED deluxe hardcover out this week! It's 624 pages, which feels like a bit much, but if that's how they want to live their lives, who am I to judge? I've been assured that this deluxe version finally answers the question "Kill? Or be killed?" so it's definitely worth buying a copy for grandma for Christmas.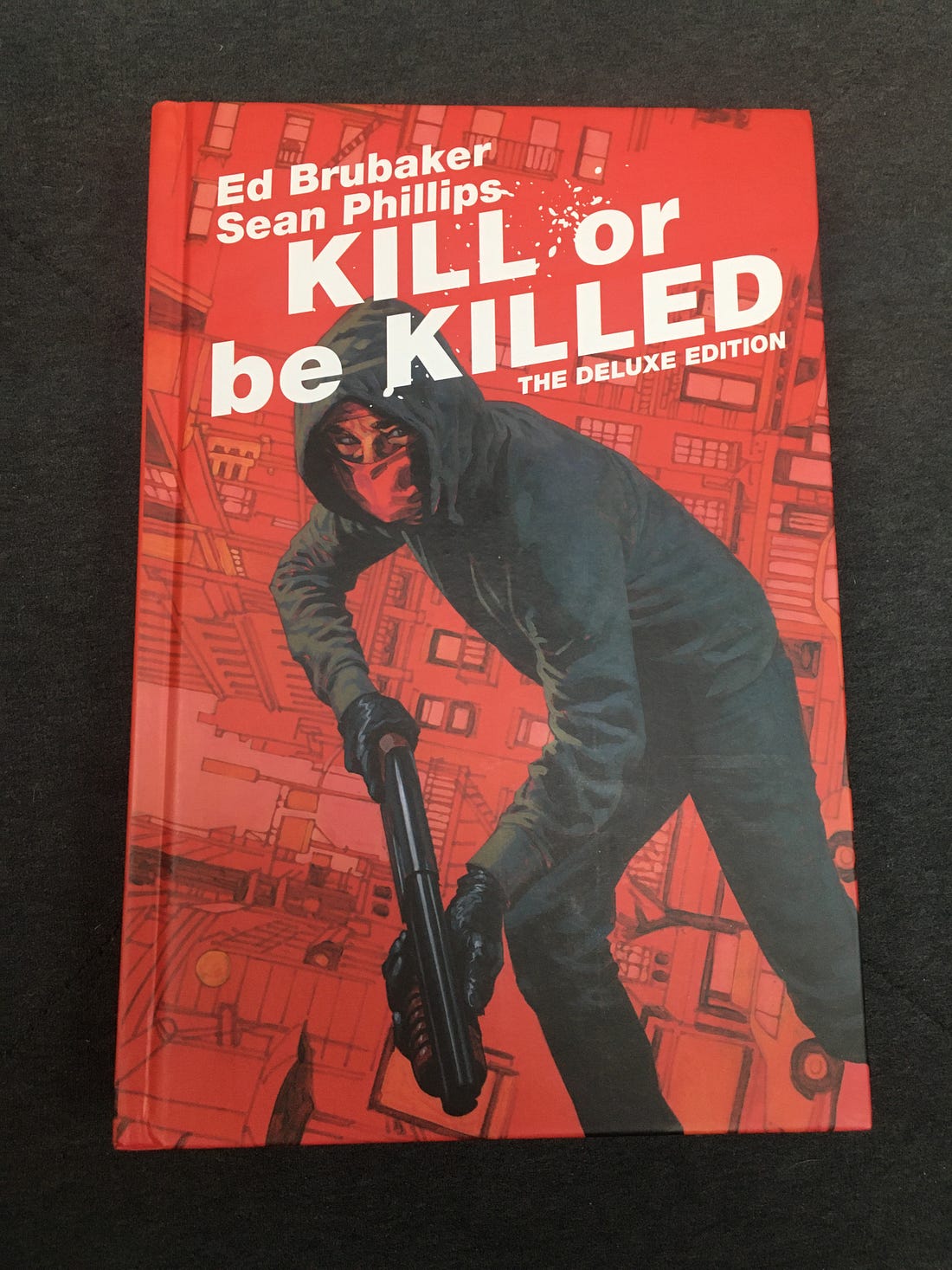 WHAT'S NEW IN VADEROLOGY
A friend slid into my DMs this week with an extremely difficult question. But I answered it, because I am a good person and very helpful.
CHIP ANSWERS OTHER QUESTIONS
Every week I'll answer one POLITE and RESPECTFUL question about my life as a podcaster or about my handsomeness. The email is zdarskyletters@gmail.com.
Hi Chip,
Thank you for your "contributions" to "society".
If you were a professional wrestler, what would your wrestling name and signature move be?
Ta,
Russell
Oakland, CA

Hi Russell, thanks for the question.
My wrestling name would be "Chip Rock" and I would perch on The Rock's shoulder and he would say "I've got a Chip on my shoulder" and then he would toss me at his opponents.
But, my signature move—once The Rock has defeated our opponent with my body—would be to "signature move" them, by literally signing their back or chest with a Sharpie while my manager, "The CGC Witness," watched with the eyes of an eagle. The CGC Witness would then take my signed opponent and slab them between giant pieces of plastic, assigning a number grade based on how strong or pitiful an opponent they were.
Thanks,
Chip
P.S. Stegman is a CGC 1.2.