Discover more from It's Chip Zdarsky's Newsletter, Okay?
your ONE STOP shop for chip tips and chipomics (chip comics)
Over 15,000 subscribers
Newsletter #21: Holy Shit It's Back
My biggest life regret is that I think I missed the window to make fun of the joker movie
Look, normally I'm EXTREMELY cool. You know that. I'll pop up in your inbox like Fonzie, just casually talking about working on the TOP PROPERTIES of our time like it's no big thing.
Spider-Man? Yawn! Sure, man.
X-Men? Fine, I GUESS.
But really, this week I can't even pretend to be cool because the book that is dearest to my heart is back.
SURE, WHATEVER, CHIP. WHAT'S BACK?
Um, SEX CRIMINALS 26 IS OUT THIS WEEK!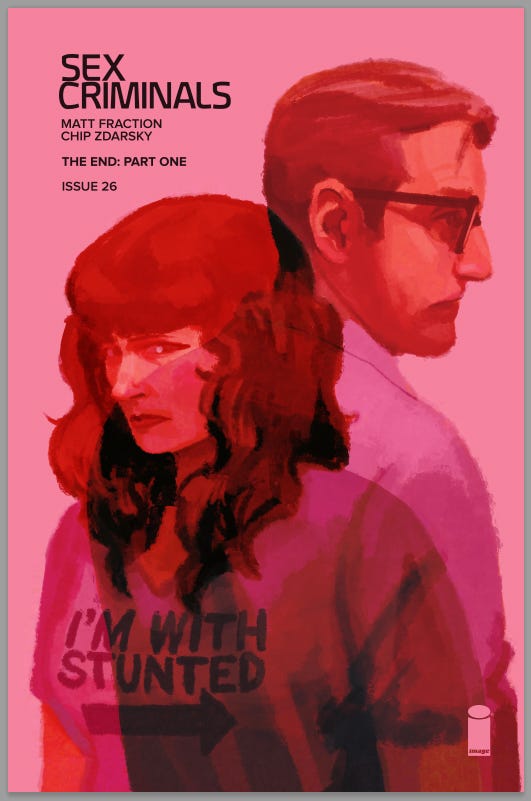 This is it. Our final storyline. Matt and I have been cooking this one up for a while now and are super jazzed to have it out in the world in your sticky, stinky hands. It's been so long in fact that a lot of people don't even KNOW that on top of being a mediocre writer, I'm ALSO a substandard illustrator!
Here's a special PULSE-POUNDING sneak preview!!!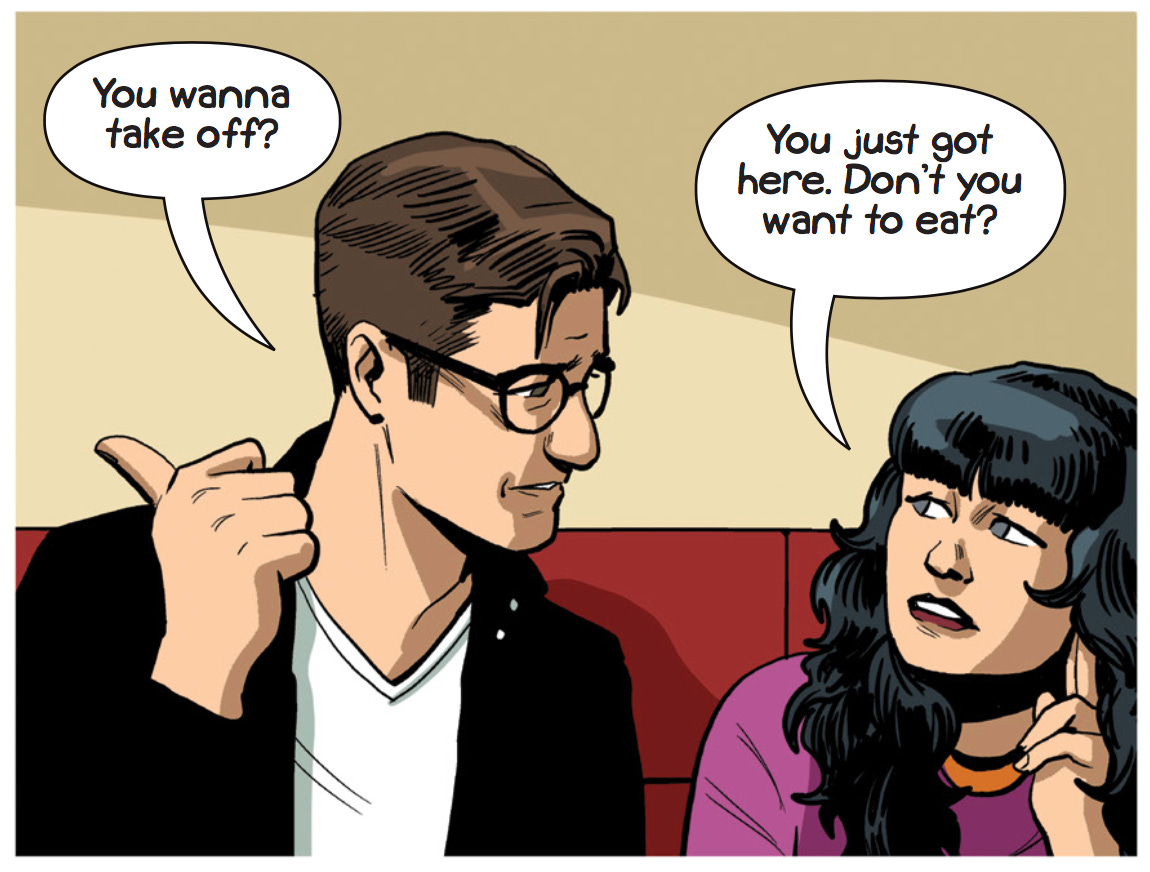 WOW!!!!!
Also, holy shit, there's THIS:
Jason Latour is, on the official list, the 37th "bad boy of comics," so you know this is going to be something special. These secret XXX covers are my favourite part of release day, seeing people's reactions to artists' unfiltered filth. God bless Jason Latour.
OKAY, COOL, I GET IT. ANYTHING ELSE?
Well, yeah. Facebook just reminded me that I met Scott Speedman nine years ago in a swingers club.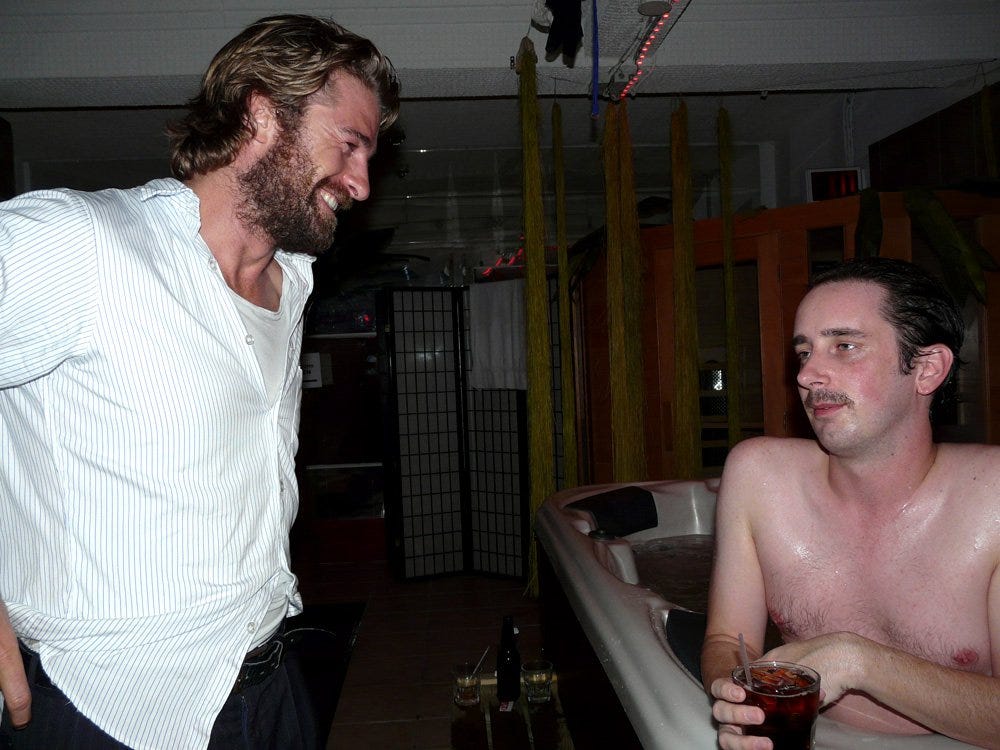 HUH. ANYTHING ELSE?
Yeah! I'm signing in NEW ZEALAND this week at GRAPHIC COMICS in Wellington!
That's pretty wild when you think about it!
CHIP ANSWERS QUESTIONS
Every week I'll answer one POLITE and RESPECTFUL question about my life as a "writer" or about my hot tubbin'. The email is zdarskyletters@gmail.com.
Hey Chip,
I think you're great and I want to be you when I grow up more. How do I even do that?
Thanks,
Joe
Here you go, Joe. It's simple.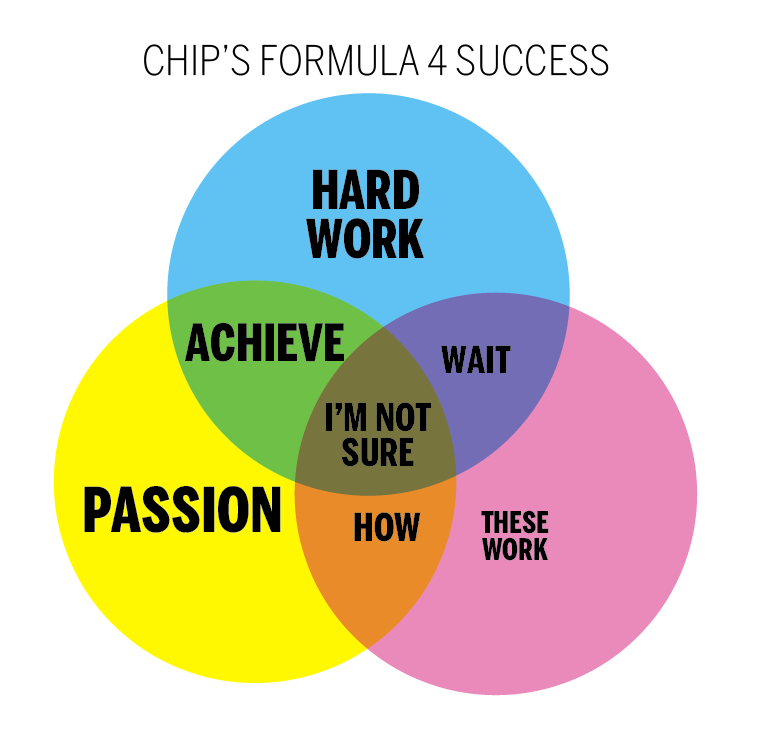 Take Care,
And Smash That Like Button,
Chip